Products Qualification
Eurailtest performs tests to qualify products and components and ensure that they comply with standards, technical and safety specifications.
Cab radio qualification
Qualify the radio installed in the cab used by drivers to communicate with the network operator.
Tests objectives :
Perform technical qualification of the GSM-R and/or UIC cab radio:
– Check compliance with EIRENE, GSM-R and UIC standards
– Perform functional qualification
– Check the interface with the rail network: Nominal operation, lack of impact between the "Ground" and "Train" subsystems
– Check equipment integration on trains
Deliver technical assessment for the use of GSM-R and/or UIC cab radio on the network
Tests facilities :
Laboratory equipped with a GSM-R test network and a UIC ground-to-train radio network
60 km of lines equipped with UIC ground-to-train radio and GSM-R
Telecommunication laboratory on board the IRIS 320 train (up to 320 km/h)
Railway test cars
Testing norms :
EIRENE FRS (Functional Requirement Specification), SRS (System Requirement Specification),
UIC 751-1 – Railway radio equipment – Fixed and mobile units – General technical considerations
UIC 751-2- Equipement radio-électrique du Chemin de fer – Spécifications techniques
UIC 751-3- Technical regulations for international ground-to-train radio systems
Qualification of coatings
Ensuring passenger safety and accessibility in railway stations and on rolling stock with regard to contrasts, colours, tags and skid resistance.
Tests objectives :
Ensure cleanability of coatings and compatibility of cleaning products thanks to effectiveness and chemical aggressiveness tests on materials intended for rolling stock and infrastructure
Measure skid resistance of floor coatings
Measure luminance contrast in passenger areas (accessibility)
Maintain operator visual identity by means of colour codes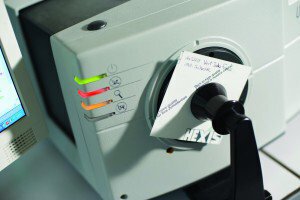 Tests facilities :
Spectrocolorimeter
Pendulum SRT (Skid Resistance Tester)
Testing norms :
NF F31-112 et STM-C-004- Railway rolling stock – Protection in relation to graffiti – Tests procedures and methods of evaluation, behaviour of materials and removal products
EN 13036-4- Road and airfield surface characteristics – Test methods – Part 4: Method for measurement of slip/skid resistance of a surface: The pendulum test
ISO 7724-2- Paints and varnishes – Colorimetry – Part 2: Colour measurement
PRM TSI (EU Official Journal L64/134 of 7 March 2008)-
Qualification of contactless cards
Ensure proper operation of contactless cards used for ticketing – whatever their environment.
Tests objectives :
Check technical compliance of physical and chemical characteristics of contactless cards with regard to the customer's standards or technical specifications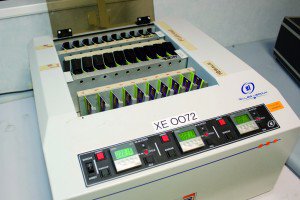 Tests facilities :
Test bench for radio
Test benches for bending and torsional stress
Climatic test chambers and heat chambers
Abrasion test bench
Peel strength test bench
Profile projector
Inflammability, colorimetry and chemical contamination tests
Accreditations :
ISO/IEC 17025 awarded by COFRAC
Testing norms :
ISO/CEI 7810- Identification cards – Physical characteristics
ISO/CEI 10373- Identification cards – Test methods
ISO/CEI 24789- Identification cards – Card service life
Qualification heat-shrink tubes and sleeves
Ensure that these components comply with standards and technical specifications.
Tests objectives :
Check conformity of mechanical, electrical and physico-chemical behaviour, and the fire resistance of heat-shrink tubes and electrical cables.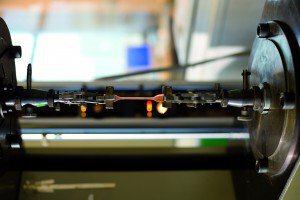 Tests facilities :
Climatic test chambers for accelerated product ageing
Tensile testing machines for plastomers and elastomers
High voltage cage for rigidity tests
Megohmmeter
Accreditations :
ISO/IEC 17025 awarded by COFRAC (for Fire & Smoke tests)
Testing norms :
NF F00-608- General railway equipment – Identifiable heat-shrink sleeves
NFF and NFC standards applicable to cables-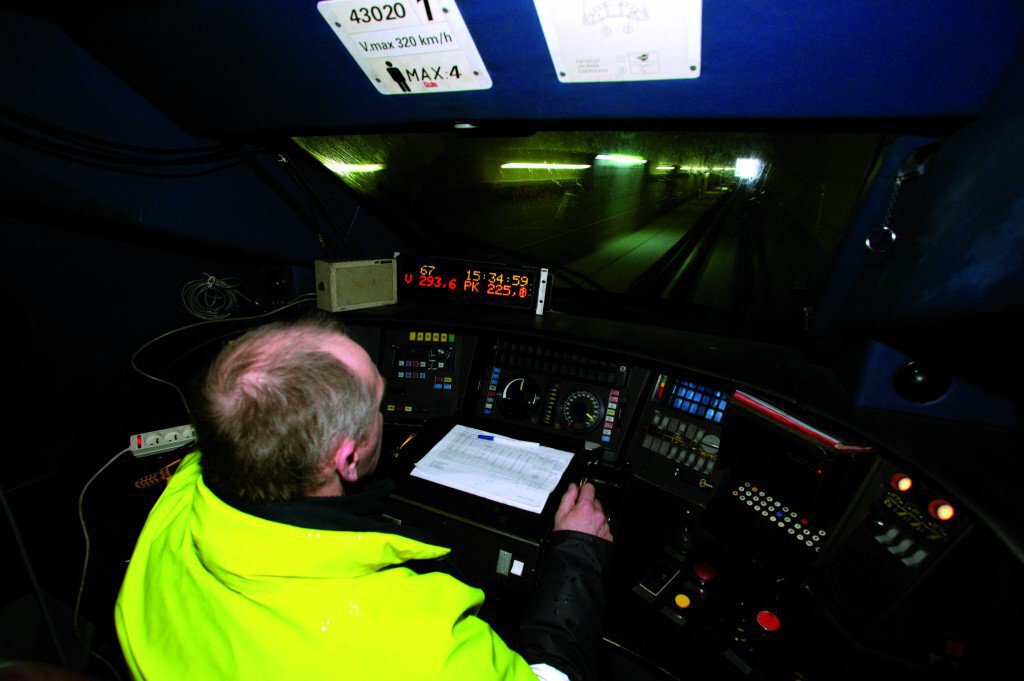 I should like to be contacted.
Please complete the contact form. One of our engineers will be in touch with you as soon as possible.
Go to form
Our references
ADAPTA COLOR
ALSTOM
ASK
CENTER SYSTEMS
DB
DSG CANUSA
FUNKWERK
GEMALTO
GREMCO
ADAPTA COLOR
HELLERMANNTYTON
ADAPTA COLOR
HEXIS
NESTLE WATER
OBERTHUR
PEDRAZZINI
PROMATCO
RATP
RENFE
SCHNEIDER ELECTRIC
SNCF
STADLER
STM (Métro de Montréal)
3M
The following products may be of interest to you