Fire behaviour of cables
Check the behaviour of electric cables under fire conditions and conduct type approval tests for the EC marking of cables.
Tests objectives
Assess the ability of cables not to propagate fire via 3 tests:
– 1 kW flame propagation
– Fire propagation on stranded wires
– Fire propagation on ribbon cables
Evaluate heat generated by measurement of oxygen consumption coupled with measurements of fire propagation on ribbon cables
Characterize smoke toxicity and opacity from cables in the event of fire.
Tests facilities
27 m3 test chamber
1 kW flame
Testing booth
Test device for ribbon cables (with or without calorimeter hood)
Accreditations
ISO/IEC 17025 awarded by COFRAC
Testing norms
EN 61034 – Measurement of smoke density of cables burning under defined conditions
NF C32-070 – Classification tests on cables and conductors with respect to their fire behaviour
IEC 60 332 – Tests on electric and optical fibre cables under fire conditions – Procedure for 1 kW pre-mixed flame
EN 50266-2-4 et EN 50305 (§9.1) – Test for vertical flame spread of vertically-mounted bunched wires or cables
EN 50399 – Heat release and smoke production measurement on cables during flame spread test
EN 45545 – Railway applications – Fire protection on railway vehicles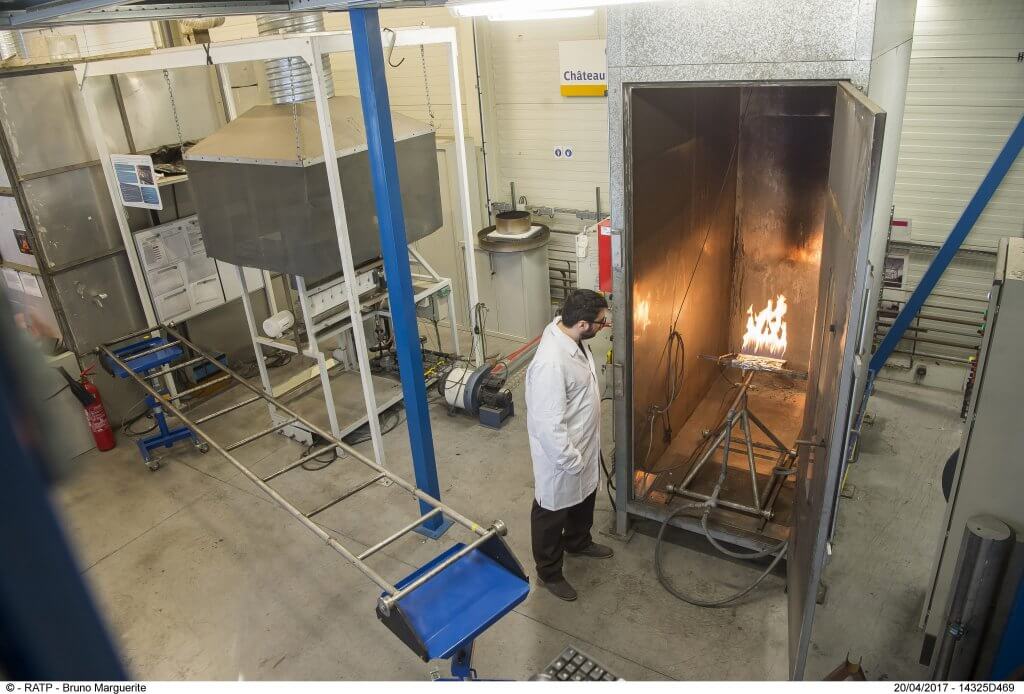 I should like to be contacted.
Please complete the contact form. One of our engineers will be in touch with you as soon as possible.
Go to form
Our references
LCIE
NEXANS
OMERIN
PRYSMIAN
CGP
ACOME