Trackside Measurements
Understand the physical behaviour of the "vehicle-track" system through trackside measurements.
Tests objectives
Perform and supervise dynamic measurements on passing trains
– Physical phenomena: Vertical and lateral forces exerted by the wheels on rails, stresses, forces and displacements on track components, structure deflection, accelerations on the rail, sleepers, track bed, etc.
– Aerodynamic phenomena around the train: Air velocity along the train,pressure in tunnels and in the open air
– Acquisition and use of data: Identification and characterization of traffic, natural frequencies and damping calculations, automating the acquisition and use of data
– Remote monitoring of dynamic behaviour
Perform and supervise measurements of slow phenomena
– Meteorological parameters
– Development physical parameters over time – on track or on structures
– Levelling checks, settlement monitoring
– Measurement of neutral temperatures of CWR (Continuous Welded Rail) – nondestructive method VERSE
– Lateral track resistance
– Remote monitoring of slow phenomena
Testing norms
EN 14067 – Railway applications – Aerodynamics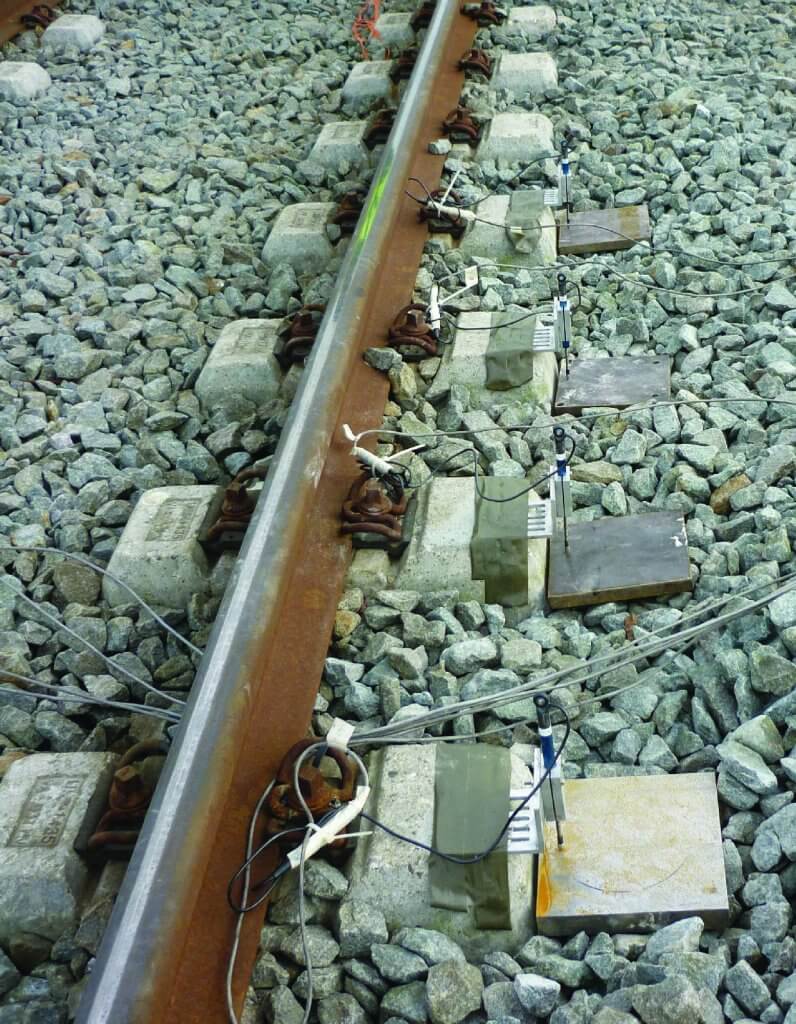 I should like to be contacted.
Please complete the contact form. One of our engineers will be in touch with you as soon as possible.
Go to form
Our references
ALSTOM
EUROTUNNEL
SNCF-RESEAU
SNCF
SYSTRA