Residual stresses
Eurailtest offers to evaluate residual stresses in order to prevent failure. Residual stress analysis can also be conducted with a X-Ray diffraction method.
Residual stresses
Implementation of a new device
Tests objectives :
Evaluate residual stresses in railway components through three types of measurement:
• ultrasonic
• extensometry
• X-ray diffraction
Tests facilities :
Ultrasonic measurements: device for measuring on a test bench or under the vehicle (with or without contact)
 Extensometry: strain gauges used to measure stress after successive cuttings of the part (destructive method)
X-ray diffraction measurements: portable system (iXRD MGR40) for on-site measurements – non-destructive method for surface evaluation + semi-destructive method for sub-layer evaluation
Testing norms :
EN 13261-Railway applications – Wheelsets and bogies – Axles – Product requirements Measurements on axles using X-Ray diffraction
EN 13262- Wheelsets and bogies- Wheels – Product requirements. Extensometric measurements
EN 13979-1+A2- Wheelsets and bogies – Monobloc wheels – Technical approval procedure – Part 1: Forged and rolled wheels. Utrasonic measurements
UIC 510-5 OR- Technical approval of monobloc wheels – Application document for standard EN 13979-1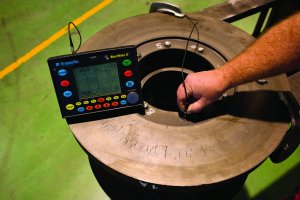 Residual stress analysis by x-ray diffraction
Quantifying the residual stresses of a component on the client's premises using a portable diffraction system to prevent the occurrence of failures.
Tests objectives :
Assess residual stresses for both new and used parts:
Validate repair methods based on welding
Qualify products
Characterize finishing treatment, stress relieving treatment, etc.
Monitor constraints in revenue service
Quantify residual austenite formed during poorly controlled heat treatments that can cause component breakages (bearings, springs)
Tests facilities :
X-RAYBOT: Portable system used for in situ measurements
Testing norms :
EN 15305 – Non-destructive testing – Test method for residual stress analysis by X-ray diffraction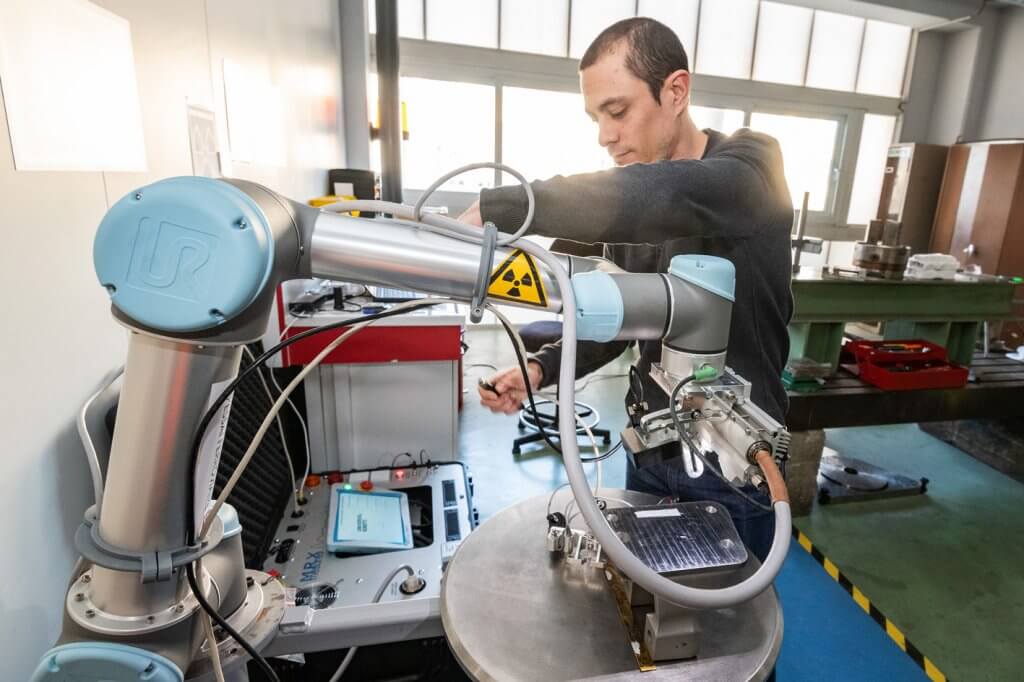 I should like to be contacted.
Please complete the contact form. One of our engineers will be in touch with you as soon as possible.
Go to form
Our references
ALSTOM
BONATRANS
CAF
IBRE
MG VALDUNES
ROLANFER
SNCF
VNF