13 April 2016
Tests Performed on Morocco's High-Speed Train
 Partnering ATSA for the first runs with the new Moroccan high-speed train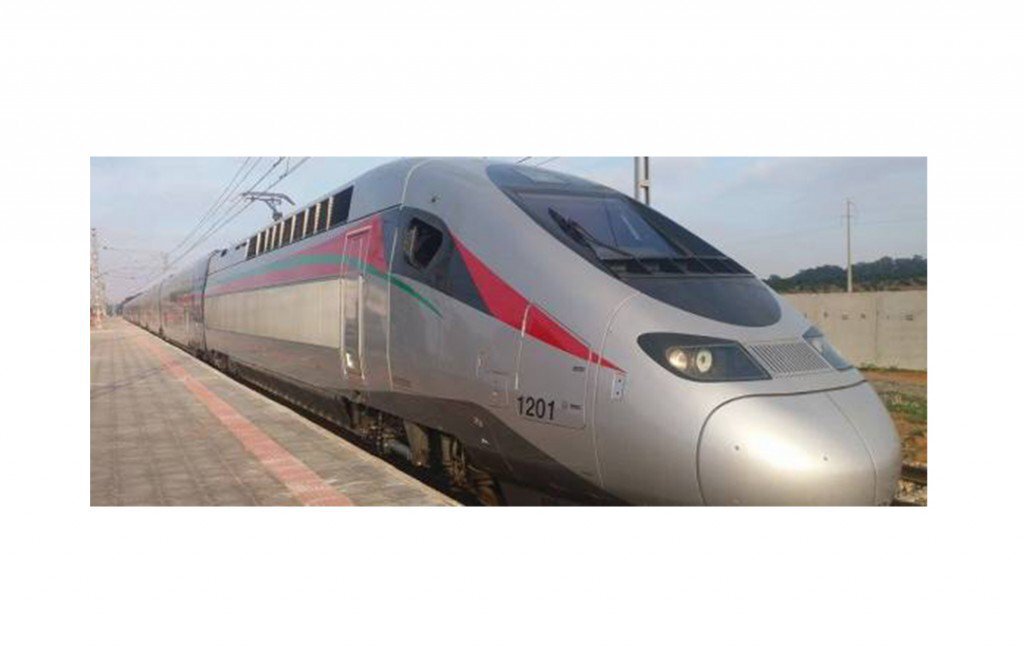 In conjunction with Moroccan plans for a high-speed network, Eurailtest worked alongside ALSTOM in carrying out a series of qualification tests on pantograph/overhead line interaction under 3 kV power supplies.
The test campaign, conducted from 15 to 25 February by the Electricity Unit at the Railway Test Agency (AEF), was also the first occasion to run the high-speed trainset on Moroccan territory. Tests took place between Kenitra and Rabat on a 20 km track specially dedicated to tests.
Qualification tests were conducted in two parts: uplift tests designed to adjust the vertical aerodynamic forces exerted on the pantograph bow, followed by current collection tests to measure electrical arcing and pantograph raising/lowering times for different speed bands.