30 November 2020
Eurailtest renews its ISO 9001 accreditation
Following the Audit conducted on 20 October 2020 in Paris, Eurailtest has obtained the renewal of its ISO 9001: 2015 certification. The Audit concluded that Eurailtest has established and maintained a management system that meets the objectives set out in its mission to market consultancy, engineering and testing services within the rail sector.
What is ISO 9001 certification?
9001: 2015 certification defines the requirements for establishing a quality management system for businesses and organisations seeking to continuously improve customer satisfaction and compliance of their products and services.
The ISO 9001 standard is based on the following management principles:
Customer focus;
Leadership;
Involvement of people;
Process approach;
System approach to management;
Continuous improvement;
Factual approach to decision making;
Mutually beneficial supplier relationships.
The purpose of this renewal audit is to check that Eurailtest meets the requirements of ISO 9001:2015. The auditor made a point of commending the strengths of its management system, particularly the involvement of both its management and its employees. The absence of any non-compliance was also highlighted, once again offering a lasting guarantee of trust and reliability for its customers.
The importance of certification for Eurailtest: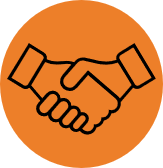 Customer confidence
ISO 9001 certification places customer satisfaction at the heart of its business activities, making it a key objective.
Brand image
ISO 9001 certification helps to improve business performance: its quality-based approach focuses on the added value of its processes and the benefits for customers.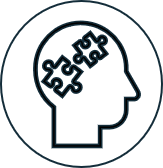 Employee involvement, recognition and skills development
The ISO 9001 certification process helps to unite all employees around a common project, develop their skills and value their contribution.
The next ISO Surveillance Audit will be conducted in September 2021.