Jean-Michel BARRETEAU – Specialist Ingineer
Jean-Michel BARRETEAU works at the Metrology hub as a specialist engineer, at the Railway Testing Agency.
Jean-Michel BARRETEAU's background and skills
Eric manages test requests for Eurailtest customers.
We invite you to discover his job, his skills and his knowledge: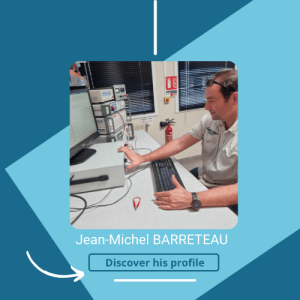 For more than 20 years, Eurailtest has offered an access to:
Over 400 SNCF and RATP engineers and technicians specialized in heavy and urban railway tests.
About 300 SNCF and RATP engineers specialized in the conception of rolling stock, infrastructure and urban networks.
In this section, discover the skills and knowledge provided by Eurailtest's experts.