5 July 2022
A new partner for Eurailtest
On 30 June 2022, Eurailtest signed a partnership agreement with CERIB on the fire safety of railway infrastructure and vehicles.
This new collaboration will enable us to offer, through a one-stop shop, complete, assembled services to meet the needs of companies and industrialists in the railway and non-railway sectors as closely as possible.
A one-stop-shop !
The strength of a partnership between EURAILTEST, CERIB and LEM.
EURAILTEST enriches its offer of services in the field of fire tests with the alliance of the skills of the RATP's Laboratoire Essais et Mesures (LEM) and those of the CERIB's Fire Test Centre for the validation of
of your products in the railway and non-railway fields.
Through this partnership, the fire testing resources of our two laboratories become complementary with a global offer for reaction and fire resistance tests.
A one-stop shop, covering all fire safety requirements in accordance with NF EN 45 545 standards.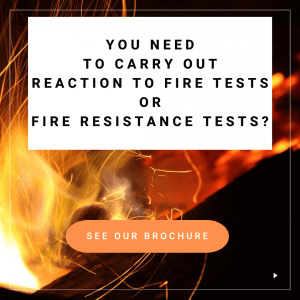 A video feedback on this day!