Electrical tests
Eurailtest performs tests to qualify the performance of electrical equipment and insulators.
Electrical testing in the laboratory
Qualifying the performance of electrical equipment and simulating incidents encountered in revenue service
Tests objectives :
Check the functioning of low power and high power products according to a standard or a technical specification
Check the conformity of a product or a series
Check that equipment functions properly
Assess life potential of a component
Conduct tests as required by the customer. Examples:
– Overheating of electrical components
– Behaviour at high voltage (120 kV – 50 Hz) and with strong direct or alternating current (100 ms window, 40 kA at 1,800 V DC)
– Performance of electrical equipment: Rheostats, static converters, etc.
– Short-circuit tests on specific equipment (e.g. transformers)
– Evaluation of switchgear performance: Contactors, circuit breakers, switches, etc.
– Measurement of harmonic currents
Tests facilities :
DC power system: 1.5 kV/3 kV DC – 5 MVA

Single-phase power system: 50Hz, 8 to 30 kV AC – 12 MVA

Three-phase power system: 50Hz, 0 to 2 kV AC – 1.5 MVA

High-intensity power system: 0 to 20 kA, 10 V DC

High-voltage resistance equipment: 0 to 120 kV AC – 50 Hz

Climatic test chamber (40°C)

Switchable outdoor OCL: 25 kV/50 Hz, 1.5 kV, 3 kV

Digital data acquisition and processing system

Voltage and current sensors


Temperature measurement with or without electric potentialue
Testing norms :
According to the customer's technical specifications
Electrical withstand tests
Qualify the performance of electrical insulators and assemblies
Tests objectives :
• Assess voltage withstand of materials or
finished products
• Identify the creepage distance of an
electrical assembly or the breakdown
voltage of a component
Tests facilities :
HV generator 20 KVAC – 70 KVDC
Testing norms :
EN 50124-
EN 60060-
EN 60077-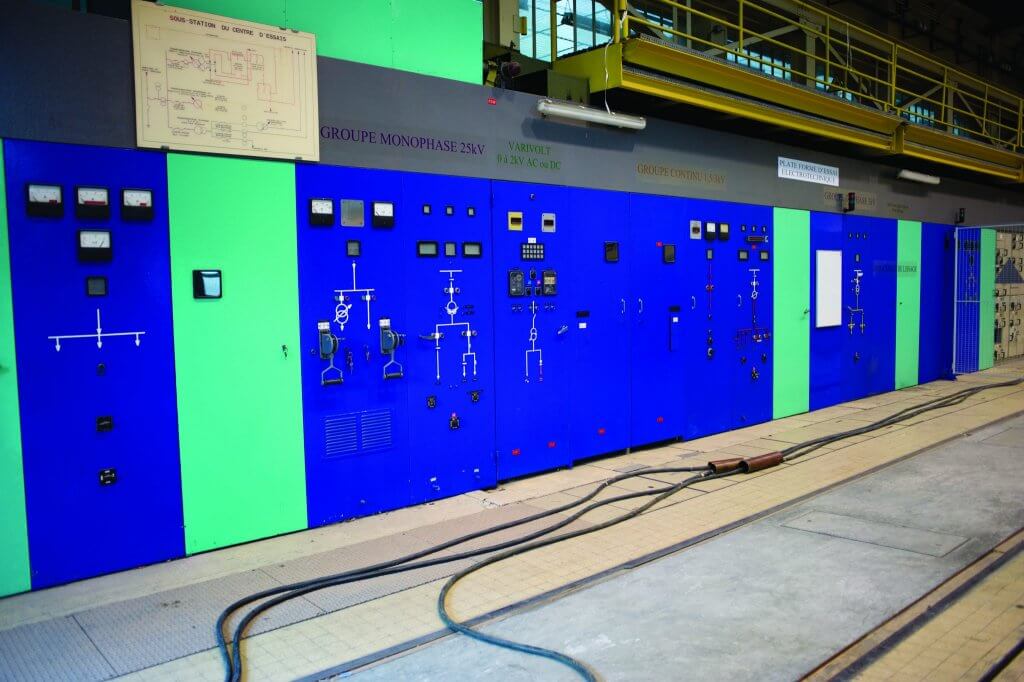 I should like to be contacted.
Please complete the contact form. One of our engineers will be in touch with you as soon as possible.
Go to form
Our references
ABB Sécheron
ALSTOM OBT
FAIVELEY
MCB
SOREEL
TE CONNECTIVITY
MORS SMITT
JST
TECH POWER ELECTRONICS
MERSEN
SDCEM
ADVENTEN
BERTIN
FRAMAFER