Climatic Comfort
Help optimize thermal comfort of employees and passengers in workplaces and railway vehicles.
Tests objectives
Measure climatic parameters in the workplace and rail vehicles in order to determine the level of comfort felt by employees and passengers
Calculate PMV (Predicted Mean Vote) and PPD (Predicted Percentage of Dissatisfied) indices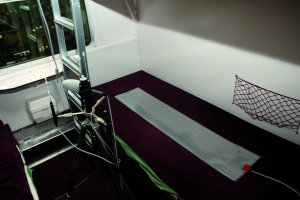 Tests facilities
Temperature and relative humidity sensors
Testing norms
EN 7730- Ergonomics of the thermal environment – Analytical determination and interpretation of thermal comfort using calculation of the PMV and PPD indices and local thermal comfort criteria
I should like to be contacted.
Please complete the contact form. One of our engineers will be in touch with you as soon as possible.
Go to form