15 November 2021
Eurailtest and its Partner Laboratories, the AEF and DGII-TE, are Key Players in the Dakar Regional Express Railway (TER) Project!
Eurailtest and its partner laboratories, the Railway Test Agency and DGII-TE, have been tasked with performing the tests to qualify the catenary in Dakar.
Dakar TER: project details
The Dakar TER-AIBD railway line forms part of the Senegal economic development plan.
Its two main functions are to serve the suburbs of Dakar, replacing the Petit Train de Banlieue (PTB), and to provide a link with Blaise Diagne International Airport (AIBD).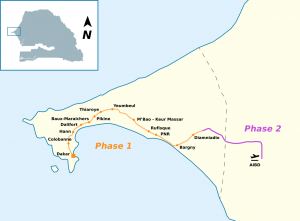 The Dakar TER project is divided into two phases. Phase 1 relates to the development and widening of the existing infrastructure between Dakar and Diamniadio stations (36 km in length), and Phase 2 covers the construction of a new line between Diamniadio station and AIBD airport (19 km).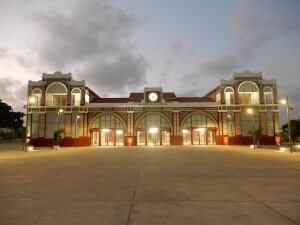 The ENGIE-INEO-THALES consortium commissioned Eurailtest and its partners, the AEF and DGII-TE, to perform current collection tests for the Dakar TER, which began in September 2021. The purpose of these tests is to validate pantograph/OCL interaction to qualify the new infrastructure. To perform these tests at a speed of between 140 to 160 km/hour, Eurailtest and its teams equipped one of the Coradia Régiolis trainsets built by Alstom.
Eurailtest's contribution to this great project!
To fulfil this mission, the services provided are:
Qualification of current collection quality
Measurement of contact wire uplift when a train passes, using an innovative optical measuring method. The Railway Test Agency performs these measurements.
DGII-TE conducted an expert analysis of collection on board to deliver its expert opinion at the end of each speed band, providing input for the decision to increase the train's speed for the following speed band.
These tests represent an important stage prior to entry into service and opening up of the line to passengers.
Copy right :
Carte de la ligne : PBrieux
Train : Seydina Aba Gueye
Gare de Dakar: Zythème