1 July 2021
Two New Faces at Eurailtest
The beginning of July marked the arrival of new collaborators at Eurailtest.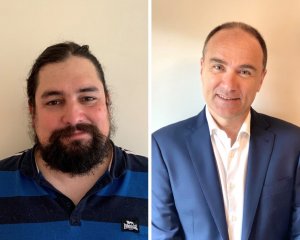 We welcome Guillaume VIGIER and Jean-Marc MONVOISIN, both as Business Engineers.
After 5 years at the Railway Testing Agency (SNCF Voyageurs), as a project manager dedicated to line tests. Guillaume comes to bring his expertise and knowledge, with the ambition to successfully meet new challenges!
For his part, Jean-Marc has worked for 15 years at SNCF, in the fields of operational traffic management, then with the organizing authorities and in numerous information system projects. Jean-Marc will share his knowledge of the railway sector.
We are delighted to count them among the Eurailtest staff and warm welcome them!