30 August 2019
Electrotechnical Testing Facilities
Eurailtest and its partner laboratory, the Railway Test Agency (AEF) are equipped with facilities for performing a wide variety of electrotechnical tests on railway equipment.
The purpose of the electrotechnical platform
 The sub-station and endurance test rigs on AEF's premises at Vitry-sur-Seine comprise electrical generators with different power ratings, which enable tests to be adapted to individual client needs and technical specifications. With these facilities, tests can be configured for different parameters, in particular for different voltages, from low to very high. The data recorded can then be digitally processed by our experts.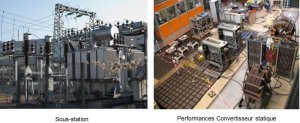 With our electrotechnical facilities, we are in a position to partner our clients at the various stages of their projects, helping them in areas such as:
Obtaining product qualification and studying product performance in relation to particular standards or technical specifications.
Verifying compliance of a product within a series.
Ensuring that equipment works correctly.
Calculating the potential life cycle of particular parts.
Carrying out tests in relation to client needs and specifications.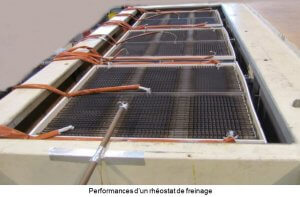 Tests performed in the electrotechnical department
Our partner laboratory has the skills and facilities in its electrotechnical department to provide the following services:
Checking behaviour under high voltage (120kV – 50Hz).
Checking the performance of electrical equipment such as rheostats, static converters (single-phase 25kV-50Hz, 12MVA and 1.5/3kVdc, 5MVA).
Verifying behaviour with strong direct or alternating currents (in the 100ms, 40kA range under 1,800Vdc).
Establishing switching equipment performance: contactors, circuit-breakers and on/off switches.
Obtaining qualification for voltage and current sensors.
Measuring the harmonics absorbed by the static converters.
Discover in video the different test benches of the electrotechnical platform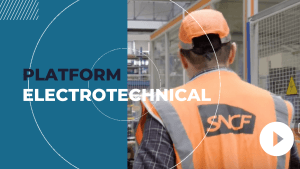 Eurailtest is happy to partner its individual clients and provide them with services tailored to their specific needs. For further information: contact@eurailtest.com