6 October 2017
Eurailtest's Non-Destructive Testing Methods
To help CFL Cargo address a problem of cracks appearing in freight wagon wheels, Eurailtest and its partner test laboratory AEF (Railway Test Agency) embarked on their first comparative test consultancy services in connection with non-destructive testing (NDT) techniques.
The service consisted of identifying the NDT techniques best suited to the client's specific requirements by a conducting detailed comparative analysis of the different possible methods.
Among the many potential solutions, four were shortlisted for further in-depth examination: phased array, ACFM, magnetic particle inspection and conventional ultrasound testing. A comparative table was then drawn up listing the parameters for these different techniques (equipment needed, indicative control times, handling gear, preparatory conditions, etc.) in order to identify the most appropriate methods for inspecting the tyre/wheel centre interface zone.
The testing techniques that emerged from this exercise were fully consistent with CFL Cargo's requirements, enabling the problem to be rapidly identified without stripping or removing the axles and offering a degree of accuracy equivalent to that of conventional NDT techniques.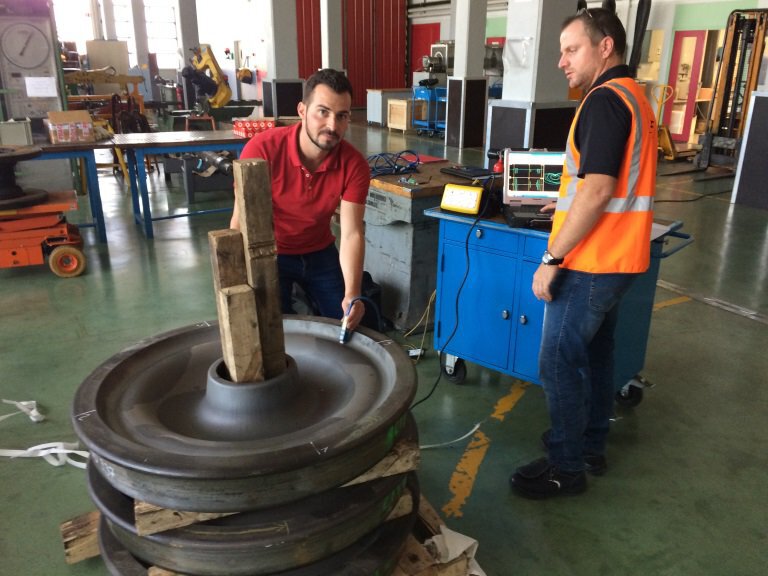 Eric KEMPF and Jean-Charles GUIELMINI