1 December 2020
Clément Basset is Appointed Deputy Administrator of Eurailtest
At its general meeting on 5 November 2020, the members of the Eurailtest EIG appointed Clément Basset as Deputy Administrator. Currently Director of the RATP Test and Measurement Laboratory, Clément Basset will take up his functions on 1 December 2020, replacing Rémy Foret.
Clément Basset Profile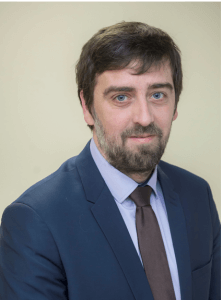 Clément Basset acquired his degree in materials engineering from the Grenoble Institut National Polytechnique in 2005. He began his professional career as a Reliability Engineer at Varioptic, a Lyon-based start-up. His first experience in the rail sector came in 2008 when he joined Vossloh-Cogifer in Reichshoffen. He worked in the Technical Department as a track turnout Test Engineer and managed R&D projects in the company's France division and its international subsidiaries.
In 2012, he joined the Test and Measurement Laboratory (LEM) of the RATP Group, initially in charge of the mechanical test team before heading up the Mechanical Section. He was appointed Laboratory Director in November 2019.
After eight solid years of working relations with Eurailtest, Clément brings his knowledge of the testing market and rail sector, with the LEM seeing its revenue from Eurailtest doubling between 2012 and 2019.