6 October 2017
Eurailtest Autumn 2017 News
In recent months, Eurailtest member laboratories have been busily working on a number of different projects.
The first of these was in Morocco, where they broke new ground by adopting an innovative solution to cater to the electric current measurement requirements of their client ANSALDO STS on the high-speed line between Tangiers and Kenitra. They were also in action in France performing validation tests on the new Nimes-Montpellier high-speed bypass line (CNM), a process that started in December 2016 and has since continued with speed ramp-up tests. And, last but not least, in the laboratory, where a comparative study into non-destructive testing methods (NDT) was carried out on behalf of CFL Cargo.
Over the summer, Eurailtest also welcomed three new recruits, who are already helping give you the best possible services tailored to your particular needs.
The last part of this autumn newsletter focuses on a new case study concerning lubricant diagnostics, a subject that should be of particular interest for maintainers.
We hope you enjoy reading our latest newsletter.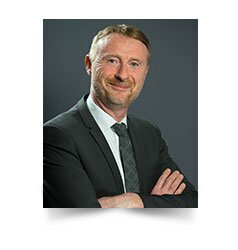 Cyril CHARBONNET
CEO