Rolling stock weighing procedures
Characterizing vehicle loads for type approval or an expert assessment purposes thus ensuring safety against derailment.
Tests objectives
Determine the static load at each wheel, the centre of gravity and the unloading rate for all types of vehicle (for type approval, modification, renovation or expert assessment of a vehicle)
Two types of weighing:
– Weighing in compliance with NF F00-701
– Weighing performed on maintenance, construction or vehicle maintenance sites
Tests facilities
Load cells (10,000 or 20,000 daN)
Topographical viewfinder to ensure wheel levelling
Weighing frame with lifting equipment
Movable frame that can be installed on track
Accreditations
ISO/IEC 17025 awarded by COFRAC
Testing norms
NF F00-701 – Measurement of the static loads per each wheel of the vehicles – Weighing installations and control
NF EN 14363 – Testing for the acceptance of running characteristics of railway vehicles – Testing of running behaviour and stationary tests
NF EN 15663 – Rolling stock – Masses and load states of powered and hauled stock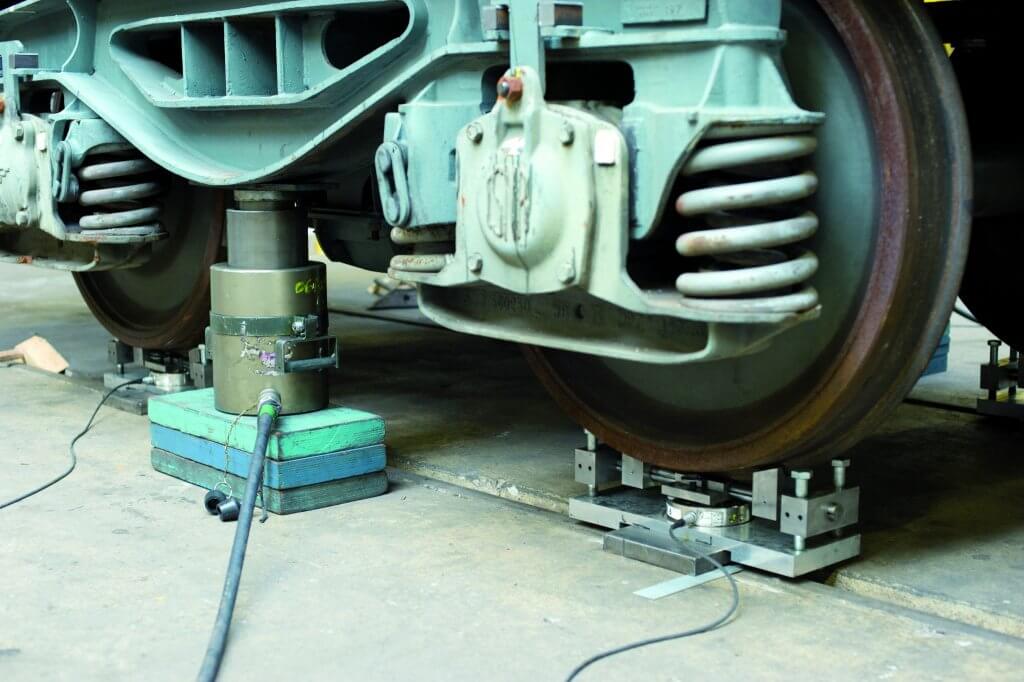 I should like to be contacted.
Please complete the contact form. One of our engineers will be in touch with you as soon as possible.
Go to form
Our references
ALSTOM
CFD
RATP
SNCF
VFLI