Design and manufacture of measurement axles
Measurement of wheel-rail contact forces using a specially equipped axle.
Tests objectives
Conduct finite element analysis
Develop a "measuring axle" sensor to establish wheel-rail contact forces
Modify the original axle in order to measure the lateral and vertical forces exerted on the track
Install strain gauges on the wheel centre to obtain the basic signals typical of wheel-rail contact forces and, by means of processing, of the lateral and vertical forces
Study into mechanical adjustment of devices fitted at each end of the axle (e.g. return current, coder, etc.)
Tests facilities
Digital calculator for data acquisition and processing
Calibration bench connected to reference gauges with the following characteristics:
– Vertical axis: Forces applied up to 200 kN
– Lateral axis: Up to 100 kN
– Wheel diameter: 450 to 1,250 mm for a wide range of track gauges
Multi-channel digital telemetry system for signal transmission
Testing norms
NF F00-702 – Dynamic interaction between vehicles and tracks – Force measurement method
NF EN 14363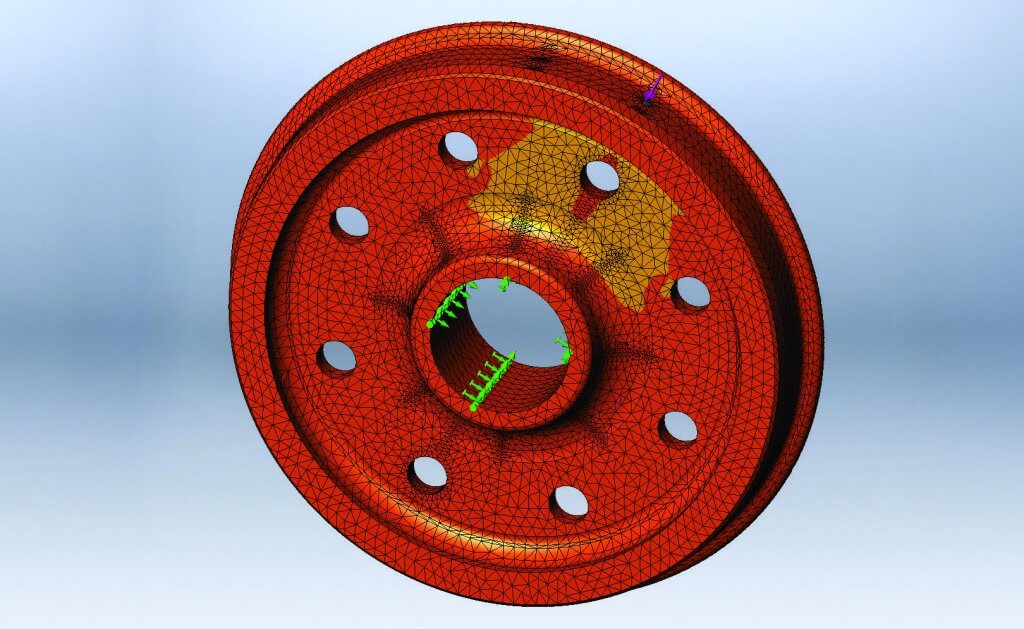 I should like to be contacted.
Please complete the contact form. One of our engineers will be in touch with you as soon as possible.
Go to form
Our references
ALSTOM
BOMBARDIER
SIEMENS
SNCF (record du monde 574,8 km/h
en 2007)