Test & Measurement Laboratory (LEM)
Tests on urbain light rail systems. BOISSY SAINT LÉGER
DESCRIPTION
The Test & Measurement Laboratory (LEM) extends over 2,400 m² and is situated at Boissy-Saint-Léger near Paris. Its skills and competencies with regard to tests and measurements on all urban light rail system components (rolling stock, infrastructure, equipment, stations and maintenance sites, etc.) have secured its reputation. LEM is highly responsive to its clients and their needs and operates over a broad range of activities, conducting tests  in situ and in the laboratory. Measurements may be of different kinds: verifications and checks, acceptance testing, qualification, type approval or for investigation or research purposes.
MAIN FEATURES
The laboratory has more than 4,000 different items of measuring and test equipment and a wide range of data processing software, spread across 3 centres, all with mutually complementary functions:
A mechanical test entre responsible for tests relating to railway safety (railway dynamics, braking performance, rolling stock weighing, etc.), the interaction between infrastructure and rolling stock, acoustic and vibratory impact, fatigue behaviour of equipment, parts inspections (mechanical and dimensions), failure analyses (fractography, micrography, etc.)
An electrical test centre responsible for measurements relating to the railway environment and rolling stock (electricity consumption, power balance analysis, harmonics), EMC and stray current measurements (conductivity, insulation, etc.), electrical equipment qualification (dielectric tests), insulating materials and ticketing systems (remote ticketing), etc.
A physico-chemical centre responsible for tests on the fire behaviour of materials in relation to French (NF F16-101) and European standards, qualification of coatings (slip, colorimetry, tag resistance), air quality at the workplace, in tunnels or on rolling stock (PM2,5, PM10, NO, NO2, CO2, asbestos fibres), air flow characteristics (air circulation, intake and extraction, etc.)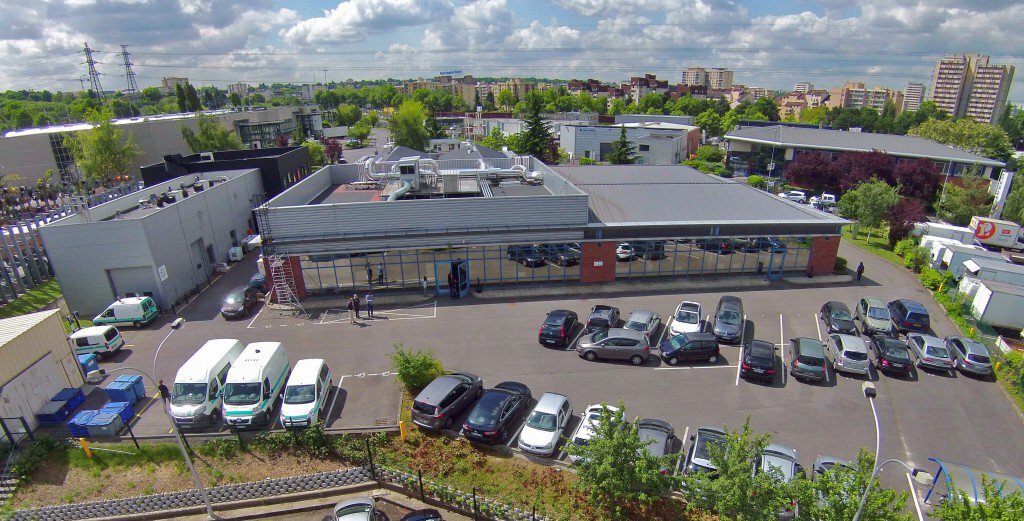 STRENGTHS
All forms of tests for interface characterisation purposes (rail/wheel, rail/contact shoe, pantograph/OCL) to specify and optimise maintenance operations (condition-based and preventive maintenance)
Physical parameter monitoring (current, voltage, temperature, forces, stresses, vibrations, particles) during operations (long-term measurements, "black box" measurements, etc.) with real-time alert messages.
Consultancy services on behalf of the PTA (Transport Organising Authorities).
Environmental characterisation (heat, acoustics, vibrations, air quality, lighting, electromagnetic) in connection with health & safety, passenger, staff and local resident comfort
Fire behaviour tests on materials in accordance with EN 45545.
ACCREDITATIONS AND CERTIFICATIONS
The Test and Measurement Laboratory holds ISO 9001-2008 certification and is accredited under COFRAC ISO 17025, scope available on www.cofrac.fr under the reference n°1-1523 and n°1-6139 for tests 50121; 50121-2 et 50121-3-1.