Video-based pantograph gauge detection
Identifying the mechanical causes of abnormal wear in a pantograph.
Objectives
Equip a pantograph with a removable device the geometry of which replicates the theoretical gauge of the pantograph bow
Pinpoint and identify the presence and the nature of an obstacle on the line
I should like to be contacted.
Please complete the contact form. One of our engineers will be in touch with you as soon as possible.
Go to form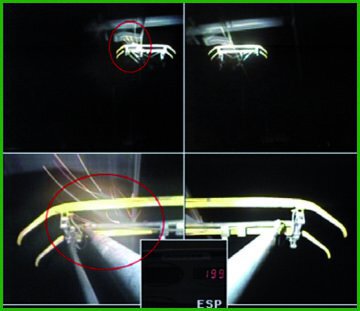 Test
facilities
Video cameras
Obstacle detection device
Doppler radar
Our
references
Satisfied customers
Montpellier Tram
RATP
The following products may be of interest to you