Rolling stock electromagnetic compatibility
Checking that electrical signals generated by the train are compatible with the signalling, telecommunications, sub-stations and overhead lines for type approval purposes.
Objectives
Carry out dynamic tests, on trains or at standstill, during development or qualification of trains or components
Establishing real time the current
– Generated by rolling stock
– That can interfere with signalling
Determine psophometric intensity
Ensure coordination between traction units and fixed installations used for electric traction: power factor, power consumption, inrush current, peak voltage value, etc.
Measure the effects of pollution of a brake shoe or material on a sample of wheel steel
I should like to be contacted.
Please complete the contact form. One of our engineers will be in touch with you as soon as possible.
Go to form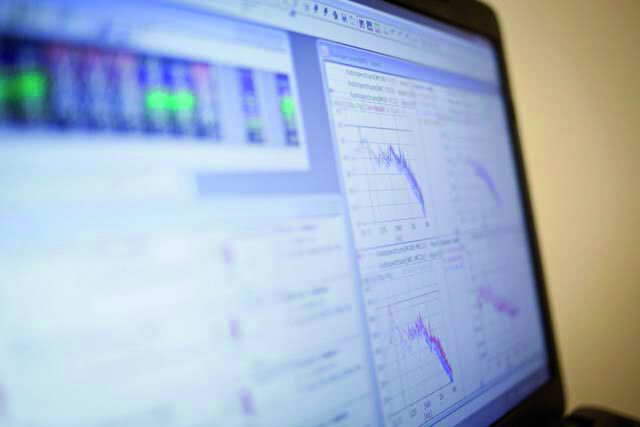 Test
facilities
Single-phase or DC power supply, high potential
QMR-7
Digital data acquisition systems (up to 1 MHz)
Voltage and current sensors, singlephase and DC (up to 20 kHz)
Accreditations
ISO/IEC 17025 awarded by COFRAC
Our
references
Satisfied customers
ALSTOM
ANSALDO BREDA
BOMBARDIER
RATP
SIEMENS
STADLER
Norms
- EN 50238 -
Compatibility between rolling stock and train detection systems
- EN 50121-3-1 -
Electromagnetic compatibility – Part 3-1: Rolling stock - Train and complete vehicle
- EN 50388 -
Power supply and rolling stock - Technical criteria for the coordination between power supply (substation) and rolling stock to achieve interoperability
- OP 09911 (SAM S 003) (IN 2724) -
Compatibility between signalling systems and rolling stock
- TS 50238-2 -
Compatibility between rolling stock and train detection systems - Part 2: Compatibility with track circuits
The following products may be of interest to you